Mar
21
-
24
, 2013
MOZART'S REQUIEM
Concert Information
Two of classical music's most powerful creations—both left unfinished by their composers—are paired for an unforgettable experience. Schubert's Eighth Symphony speaks to eternal questions and intimate emotions. In a similar vein, Mozart's stirring Requiem (familiar from the classic film Amadeus) offers both awe-inspiring majesty and tender consolation.
JACQUES LACOMBE conductor
CHRISTINE BRANDES soprano
SUSANNE MENTZER mezzo-soprano
GORDON GIETZ tenor
ROBERT POMAKOV bass
MONTCLAIR STATE UNIVERSITY SINGERS (pictured)
Heather J. Buchanan director
NEW JERSEY SYMPHONY ORCHESTRA
Edward T. Cone's Elegy is part of the New Jersey Roots Project. Learn More.
Sponsors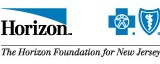 The Princeton series is presented by Novo Nordisk.
The March 21 concert is sponsored by The Horizon Foundation for New Jersey.