May
16
-
19
, 2013
TCHAIKOVSKY 5
Concert Information
A brilliant new concerto from American composer Steven Mackey is the centerpiece between two symphonic giants. The Prelude from Die Meistersinger presents Wagner at his most regal and grand. Tchaikovsky's Fifth traces a winding path from tragedy to triumph.
JACQUES LACOMBE conductor
ORLI SHAHAM piano (pictured)
NEW JERSEY SYMPHONY ORCHESTRA
MACKEY Stumble to Grace Concerto for Piano and Orchestra
Sponsors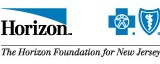 The Princeton series is presented by Novo Nordisk.
The May 16 and 19 performances are sponsored by The Horizon Foundation for New Jersey.