May
16 - 19
, 2013
TCHAIKOVSKY 5
A brilliant new concerto from American composer Steven Mackey is the centerpiece between two symphonic giants. The Prelude from Die Meistersinger presents Wagner at his most regal and grand. Tchaikovsky's Fifth traces a winding path from tragedy to triumph.
JACQUES LACOMBE conductor
ORLI SHAHAM piano (pictured)
NEW JERSEY SYMPHONY ORCHESTRA
MACKEY Stumble to Grace Concerto for Piano and Orchestra
Steven Mackey's Stumble to Grace Concerto for Piano and Orchestra is part of the New Jersey Roots Project. Learn More.
Classical Conversations begin one hour before the concerts on May 17, 18 and 19 (free to ticketholders).
Sponsors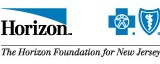 The Princeton series is presented by Novo Nordisk.
The May 16 and 19 performances are sponsored by The Horizon Foundation for New Jersey.
Artist Bios
JACQUES LACOMBE, conductor
NJSO Music Director Jacques Lacombe is renowned as a remarkable conductor whose artistic integrity and rapport with orchestras have propelled him to international stature.
Principal Guest Conductor of the Orchestre Symphonique de Montréal from 2002 to 2006, he led the orchestra in more than 100 performances. He served for three years as Music Director of both orchestra and opera with the Philharmonie de Lorraine in France; he has been Music Director of the Orchestre Symphonique de Trois-Rivières since 2006.
Following the stunning Mahler 9 concerts that closed the NJSO season in June 2012, Lacombe returned to the Royal Opera House at Covent Garden to lead performances of Puccini's La bohème starring Roberto Alagna and Angela Georghiu.
In the 2012–13 season, Lacombe conducts the Opéra de Nice in an all-orchestra program and leads subscription weeks with the symphony orchestras of Québec, Toledo and Montreal, the last in a program of Bernstein and Debussy with pianist Kirill Gerstein; he also makes his Cincinnati Symphony Orchestra debut on a program featuring Branford Marsalis. He returns to the Deutsche Oper Berlin to lead Carmen.
In recent seasons, Lacombe made his debuts with the Royal Opera House at Covent Garden and at the Bayerische Staatsoper in Munich. He led Turandot and Les Contes d'Hoffmann for Opéra de Monte-Carlo and Der fliegende Holländer, Eugene Onegin, Carl Orff's Gisei – Das Opfer, Un Ballo in Maschera, Zemlinsky's Der Traumgörge and concert performances of Waltershausen's rarely heard Oberst Chabert, all at the Deutsche Oper Berlin. Oberst Chabert was released as a live CD by CPO in 2011. Lacombe led the world premiere of John Estacio's Lillian Alling at the Vancouver Opera, where he has also led productions of Roméo and Juliette and La Traviata.
Jacques Lacombe has conducted at the Metropolitan Opera and at the Teatro Regio in Turin; given the world premiere of Vladimir Cosma's Marius et Fanny at l'Opéra de Marseille and has led the symphony orchestras of Toronto, Vancouver, and the National Arts Centre Orchestra in Ottawa. Abroad, he has conducted the orchestras in Nice, Toulouse and Halle, as well as with the Orchestre Lamoureux in Paris, Slovakia Philharmonic, Budapest Symphony, Royal Flemish Philharmonic, Victoria Orchestra Melbourne and New Zealand Symphony Orchestra.
ORLI SHAHAM, PIANO
A consummate musician recognized for her grace and vitality, Orli Shaham has established an impressive international reputation as one of today's most gifted pianists. Hailed by critics on four continents, Shaham is in demand for her prodigious skills and admired for her interpretations of both standard and modern repertoire. The St. Louis Post-Dispatch has praised her "wit, passion, delicacy and humor," and The Guardian has called Shaham's playing "perfection."
Shaham performs in major venues and recording studios around the world, increasingly focusing her attention on recording a wide variety of repertoire. She has released several recordings—including "Hebrew Melodies"—with her brother, violinist Gil Shaham. She recently released Saint-Saëns' Carnival of the Animals with the San Diego Symphony and a CD of chamber music including the Brahms Horn Trio featuring Richard King.
Driven by a passion to bring classical music to new audiences, Shaham maintains an active parallel career as a respected broadcaster, music writer and lecturer. Inspired by her enthusiasm for introducing young children to the pleasures of music, she created Baby Got Bach, a series of interactive classical concerts for young children that has developed a devoted following in New York, St. Louis and other locations. She has taught music literature at Columbia University and contributed articles to Piano Today, Symphony and Playbill magazines. Shaham has served as artist-in-residence on National Public Radio's "Performance Today."
In addition to her musical education, Shaham holds a degree in history from Columbia University. She lives in New York and St. Louis with her husband, conductor David Robertson, stepsons Peter and Jonathan, and twins Nathan and Alex.

PROGRAM NOTES
BY LAURIE SHULMAN, ©2013

This weekend's program features the East Coast premiere of Steven Mackey's new piano concerto, Stumble to Grace. An NJSO co-commission with the St. Louis Symphony Orchestra and Los Angeles Philharmonic, Mackey's piece is the culmination of this season's New Jersey Roots Project. As a Princeton faculty member since 1985, Mackey has become an integral part of the state's musical culture. The NJSO last performed his music during the 2003-04 season, but the relationship extends back to 1989. Stumble to Grace, Mackey's first work for piano and orchestra, is a musical journey inspired by a toddler's first attempts at walking. We are pleased to welcome his dedicatee, pianist Orli Shaham, as soloist.
Lacombe opens with Wagner's Overture to Die Meistersinger, in observation of the German composer's 200th birthday on May 22, 2013. Die Meistersinger was Wagner's only mature comic opera. Its prelude is dignified and stately, showing off brasses and strings.
The program concludes with Tchaikovsky's Symphony No. 5 in E Minor, a "motto" symphony whose opening gesture recurs in some guise in every movement. The finale transforms it to a triumphal march, a fitting conclusion to this upbeat program.

Richard Wagner: Prelude to Die Meistersinger von Nürnberg
Born May 22, 1813, in Leipzig, Germany
Died February 13, 1883, in Venice, Italy
In the mid-1840s, Richard Wagner held the position of Kapellmeister in Dresden. Long before Tristan und Isolde (1859) or the four operas of his Ring cycle, he had begun developing an operatic scenario about a medieval singing contest. Not until the 1860s, after Wagner had become famous for Tristan and after he had completed Das Rheingold and Die Walküre, the first two Ring operas, did that singing contest idea make its way to manuscript paper. He interrupted work on Siegfried (part three of the Ring) to compose Die Meistersinger.
The subject matter of Die Meistersinger surprised Wagner's contemporaries, because the setting is 16th-century Germany, among real people rather than mythological beings. Similarly, the music came as a surprise, especially after the extreme chromatic tension of Tristan. Wagner returned in Die Meistersinger to a more diatonic musical vocabulary, with memorable melodies and straightforward harmonies.
Meistersinger's Prelude signals much about the opera that is intended to follow. This majestic and pompous movement incorporates many of the opera's major themes, a technique common in French and Italian grand opera. Wagner's principal model was Giacomo Meyerbeer (1791–1864), the leading composer at the Paris Opéra in the mid-19th century. Listeners familiar with Die Meistersinger will recognize the opening theme of the Mastersingers, the Prize Song and the March of the Mastersingers. Wagner weaves these tunes together with great ingenuity and contrapuntal skill. The Prelude is unmistakably symphonic, with a dense orchestral fabric that commands attention through the sheer force of its imposing sound.
Wagner's score calls for piccolo, two flutes, two oboes, two clarinets in B flat, two bassoons, four horns in F, three trumpets (two in F, one in C), three trombones, tuba, timpani, triangle, cymbals, harp and strings. Timing: approximately 9 minutes.

Steven Mackey: Stumble to Grace: Concerto for Piano and Orchestra (New Jersey Roots Project and East Coast Premiere)
Born February 14, 1956, in Frankfurt, Germany
Currently residing in Princeton, NJ
It's not your average composer who writes a concerto for electric guitar and orchestra (Tuck and Roll, 2000). Nor is the norm one who discovered classical music in his teens—a time when many young virtuosi are launching careers. Steven Mackey has taken an unusual route to his current status as one of America's foremost composers.
Mackey was born to American parents stationed in Germany. He grew up in Northern California playing guitar in rock bands, and acknowledges his roots in rock'n'roll and blues. During his teenage years, his interests expanded to jazz, fusion and, eventually, classical. In college at UC-Davis, he studied guitar and lute, then took up formal study of composition at SUNY Stony Brook. He completed his education at Brandeis, where he earned a doctorate in 1985. That year, he was appointed to the Princeton faculty; in 1993, he became a professor.
Other American composers have adapted elements of rock into their music—Christopher Rouse and John Adams come to mind—but Mackey's perspective is unique. The bent pitches of electric guitar, for example, play a role in many of his works. "I am fascinated by the sensation of movement in composition," he has written. "Journey metaphors are often aptly applied to my music. I'm interested … in transformation, for a sense that something—the material, me, the listener—is changed by the journey. As a result, my music tends to be a one-way trip.
"My experience as an electric guitarist influences all my music, even those pieces that don't include guitar. On one level it's subconscious; I have a physical connection from cutting my teeth on Jimi Hendrix and Led Zeppelin. I've tried to emulate the guitar in my orchestral works and in this piano concerto." He cites Stumble to Grace's second stage (Mackey's term for sections) in which the orchestra gradually fades as if in a distortion pedal, as an effect inspired by his familiarity with guitar.
Stumble to Grace, a joint commission of the St. Louis Symphony, Los Angeles Philharmonic and NJSO, consists of five stages played without pause. The title developed from observing his toddler in the experimental stages of walking, "learning to become human," Mackey says.
Thus, the soloist starts out jagged, ungainly and awkward, gradually evolving through each stage. The pivot is Stage 3, a five-minute segment that is nearly all piano cadenza; only minimal orchestral accompaniment enters at the end. This stage opens as a chorale, with repeated notes functioning as pedal points beneath jazz riffs. As the orchestra gradually creeps in, the textures smooth over: calming and cathartic. In the final stage, piano introduces rhythmic and melodic gestures that repeat, metamorphose into a fugue, pass around the orchestra and build to an exuberant close.
Stumble to Grace is a feast for the ears, with music box sounds, a welter of percussion including bicycle bell, lion's roar, police whistle and tin cans, and a riot of discovery for the piano soloist.
The score calls for piccolo, two flutes, three oboes (third doubling English horn), two clarinets (one doubling E-flat clarinet), bass clarinet, three bassoons (third doubling contrabassoon), four horns, three trumpets, three trombones, tuba, an enormous percussion battery requiring four players, timpani, celesta, harp, strings and solo piano. Timing: approximately 26 minutes.

Pyotr Ilyich Tchaikovsky: Symphony No. 5 in E Minor, Op. 64
Born May 7, 1840, in Votkinsk, Viatka district, Russia
Died November 6, 1893, in St. Petersburg, Russia
If Beethoven and Brahms were intellectual symphonists, Tchaikovsky favored the emotional side of the genre. As is the case with most generalizations, there are plenty of gray areas once one begins to elaborate on such statements. Tchaikovsky, in contrast to most of his Russian contemporaries, favored principles of musical form and development that he had learned during his conservatory training. Even though he was classically oriented, Tchaikovsky was still an intensely emotional man who regarded music ultimately as a lyrical medium. Specifically, he believed that the symphony was the most lyrical vessel in which to express musical ideas. For him, the symphony was a prism through which the innermost reaches of the human soul could be refracted.
The inherent conflict between these two approaches to the symphony—left brain/right brain, if you will—is at the heart of both the success and the flaws in Tchaikovsky's Fifth Symphony. There have always been critics of the formal shortcomings in his music, particularly his grasp of first-movement sonata form. Yet this work has earned its enormous popularity because of an emotional immediacy in the music that reaches the listener on a very personal level. Is there any symphony more immediately moving and ingratiating than this one? From its opening measures, where the clarinet declaims a lugubrious Russian march tune, this symphony grips and retains our emotional involvement. Nowhere is Tchaikovsky less subtle, and nowhere is he more effective. The lovely horn melody that dominates the famous slow movement is one of the triumphs of the symphonic literature: memorable and eminently singable, it stays with us for weeks after a hearing of this symphony.
And the waltz—a bow to Berlioz's similar ploy in the Symphonie fantastique, also replacing the scherzo—is graceful and alluring, ever a reminder that Tchaikovsky was the greatest ballet composer of the 19th century. His reliance on dance rhythms in this symphony, particularly waltzes and marches, contributes to its cyclic unity and emphasizes his innate gift as a composer for the ballet stage.
Like its predecessor, the stormy Fourth Symphony, the Fifth focuses on mankind's futile struggle with destiny. This is, however, a more spiritual work than the F-minor symphony; specifically it deals with man's spiritual helplessness and inadequacy. These thoughts are most evident in the finale, which opens with great solemnity. But the entire symphony is filled with operatic crescendos and dramatic, sudden shifts in tempo, all of which bespeak a soul in torment, searching for its own catharsis.
Tchaikovsky scored his Fifth Symphony for three flutes (third doubling piccolo); oboes, clarinets and bassoons in pairs; four horns; two trumpets; three trombones; tuba; timpani and strings. Timing: approximately 50 minutes.